IELTS Preparation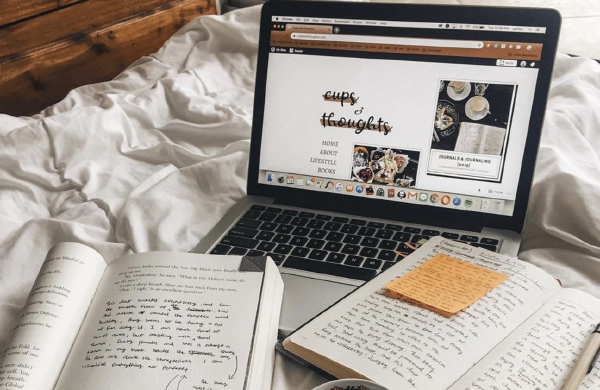 🖤
IELTS is an international English language testing system. This system is used in a big amount of situations: for immigration, for admission to universities and colleges abroad, as well as for obtaining work visas to some countries (for example, to the UK).
IELTS has two formats: Academic Module (IELTS Academic) and General Module (IELTS General). IELTS Academic is often requested for universities, and IELTS General is suitable for immigration or work visas. They are different in the level of difficulty.
The exam can be taken an unlimited number of times, it is held every month and there are testing centers in many major cities. However, it has a drawback: it is valid only for two years, after that it must be taken again.
📝 Parts of the IELTS
IELTS has a 9-point grading scale. More details about how it relates to other exams and levels can be found here. Educational institutions, immigration authorities, and employers usually set their IELTS passing score. Therefore, first, decide why you need an exam and only then start preparing.
A typical IELTS exam consists of 4 parts: listening, reading, writing, and speaking. You get a point for each skill and an overall score for the exam. You can get full or half points: 6.0, 7.0, 6.5, 7.5
Exam duration: 2 hours 45 minutes.
It seems that it is possible to register for the exam in 30 days, but it is better to confirm in each case individually. You must have a passport, pens, pencils with you. Don't forget the sharpener, because pencils can become dull!
📝Tips&Tricks
Before exam
Find your weaknesses. If reading is your weakest skill, do your best to improve it.
Practice. Look for opportunities besides lessons to practice your English. Watch TV shows and bloggers on youtube, find foreign friends on the Internet, read foreign forums, for example, Reddit.
Do a "mock exam". Take an example paper, set a timer for 2 hours 45 minutes, and try to complete all tasks within the allotted time.
The evening before the exam
Try to get enough sleep and remember to have breakfast in the morning
Take snacks and water with you
Prepare all the documents in the evening and find out the route to the test center (especially if you came to take the exam in another city)
🧡 Preparation
🖤 Listening
Format: Listening is the first part of the test, it lasts 40 minutes, common for General and Academic (like Speaking).
Preparation materials:
Preparation exercises and tips:
When I was preparing for Listening, I listened to many examples. Besides that, listening to the radio can help you. During the listening session, you will be given a booklet with questions. Before each text, there is a short pause to check the answers and read the questions. 10 minutes is given to transfer the answers to the IELTS Listening answer sheet. Do not leave blanks on the answer sheet with outstanding listening assignments. When you chose between a space and a word, it is better to write the word (and you may guess the correct answer).
Test examples allow you to train your ear to listen to the intonation pauses, which are critical to the success of this part of IELTS. I would even say that this is one of the keys to success. Between each next question, you can hear a small pause from the speaker, which will help you understand where exactly the transition to the question is.
For some people, it helps to take notes during the first listening to isolate the correct answer later from their notes.
🖤 Reading
Format: Reading lasts an hour and consists of three parts. For Academic and General, there are different texts.
Academic: academic, long texts. General: texts on general topics that are much shorter.
In the part of reading 3 texts and 40 questions for each of them. You will need to have time to answer all the questions and transfer all your answers in 60 minutes. Leave yourself some time in the allotted hour to fill the answers list.
Preparation materials:
Preparation exercises and tips:
Read more (it doesn't sound very good, but you can't think of better advice). As in my last post on DELF, I confess that I did not prepare for reading. I took BEC Vantage in 2013, and then I confirmed B2, so I was not afraid of reading (write me if you are interested read the post about this too).
🖤 Writing
Format: 60 minutes / 2 tasks. For Academic and General, different types of writing.
Academic: graph descriptions. General: write a letter to a friend, management or organization.
🖤 Speaking
Format: 11-14 minutes and 3 parts. In the first part, you will introduce yourself and tell the examiner briefly about yourself, family, hobbies, and work. The second part is a little more difficult, the examiner gives a card with three questions, and you will need to compose a 1-2 minute monologue. It is imperative to cover all questions. The third part is dialogue and questions about the topic. I talked, for example, about the importance of learning foreign languages.
The topics are very simple, not like in DELF or BEC, where you talk about socio-political and scientific topics, or about entrepreneurship and economics.
Speaking takes place separately from the three previous parts, on the same day or another. Be prepared that you will need to wait for your turn and don't forget snacks.
Preparation materials:
Preparation exercises and tips:
Unlike French, speaking English has always been the easiest part for me. I took IELTS when I lived and worked in Canada for half a year, so it was quite easy for me to talk about general topics. If you do not live abroad, but you want to practice speaking, I advise you to look at the applications that are given above.
Electronic IELTS results come 3-4 weeks after the exam, and the original diplomas a little later.
I hope these materials and small tips will help you successfully pass the exams.
Good luck! 💫